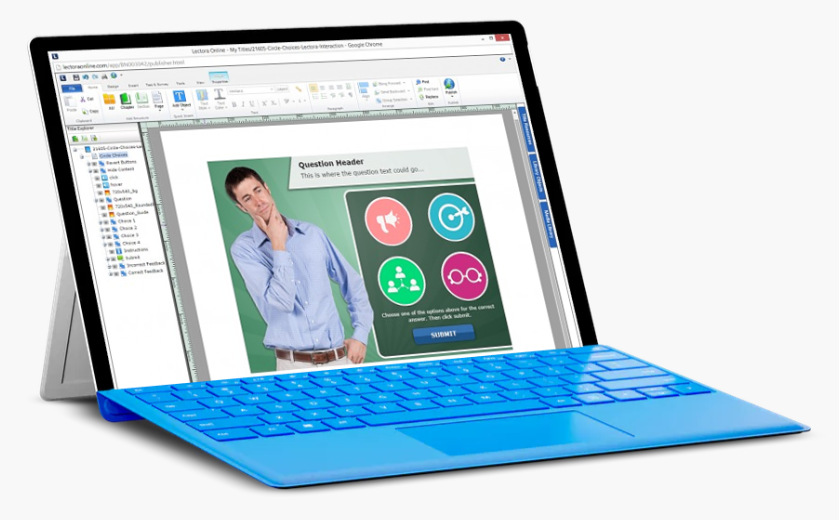 The most trusted authoring tool in the world!
Lectora Online is a web-based solution that enables your  team to create, manage, and store content. It includes most of the popular creation and publishing tools from desktop Lectora, but also enables users to work concurrently on a single title, without having to maintain multiple versions of it.
Streamline your web-based projects by assigning specific tasks to team members, tracking the completion of those tasks and making content available to reviewers without having to publish or export the title to another format.